Who is Pilates for?
Everybody! - Anyone wishing to improve their total fitness, posture and appearance. It is ideal for those with back problems, weak abdominals, stress incontinence, poor posture, osteoporosis, arthritis, sciatica, hip replacement and knee replacement. Pilates is also excellent as an additional form of exercise for runners, sports people, dancers and anyone who will benefit from increased flexibility and core stability.

Do I have to be fit to do Pilates?
No - Pilates is suitable for people of all ages and levels of fitness. Practitioners say Pilates is a more gentle way of raising your activity levels, especially if you have poor mobility, aches and pains or an injury. Before starting any exercise programme it's advisable to seek advice from your GP or a health professional if you have any health concerns, such as a health condition or an injury.

Can Pilates help me lose weight?
Pilates changes the body by not only increasing its overall strength, but by toning without creating bulk. It is not a weight loss programme but clients do however alter the shape of their bodies by lengthening and firming muscles and Pilates can support weight loss by activities such as swimming, walking, cycling and aerobic exercise.

Am I too old for Pilates?
No - Pilates is suitable for people of all ages and mobility.

Is Pilates mainly for women?
No - Pilates was a man and was designed primarily for difficulties that men face such as tight hamstrings, stiffness, immobile back muscles and lack of balance and co-ordination. Women benefit Pilates because they find it a bit easier than men, the fact that men find the exercises challenging is exactly why they benefit so much from them.
Can I injure myself doing Pilates?
Pilates is a gentle, low-impact form of exercise and injuries are uncommon. However, it is important that you find a qualified teacher, available at Whole Body Pilates, and a suitable class to ensure that the routines are not too challenging. If you don't exercise already or you are recovering from injury, it is advisable to check with your GP, a health professional and Whole Body Pilates before starting a class.

Is it safe to do Pilates during and after pregnancy?
Yes - Whole Body Pilates are qualified and equipped to offer equipment and mat based Pilates for both Antenatal and Post Natal Pregnancy.

Is Pilates suitable for me because I have limited movement?
Yes - Pilates is ideally suited to help anyone experiencing any mobility difficulties.

I'm not sure I'll be able to keep up, will Pilates hurt?
Whatever your ability, Whole Body Pilates will assess a level that you can work at that will be appropriate for you. The exercises should never be painful, but you may feel your muscles working hard, and they may ache the next day, especially if you are unfamiliar with exercising. Always let Whole Body Pilates know if you experience any discomfort during or after a Pilates class, then advice or reassurance can be offered as appropriate.

at's the difference between Pilates and Yoga?
What is the difference between Pilates with apparatus and Pilates on mats?
Joseph Pilates designed his exercises to be performed on specialised apparatus, and later developed mat exercises to allow his students to practise at home. With Pilates on mats, exercises are mostly performed on the mat, sometimes using small pieces of equipment such as stretch bands and gym balls. Studio sessions consist of movements performed on the special equipment originally designed by Joseph Pilates. The equipment helps support and facilitate correct movement, encourage the correct muscles to work whilst protecting the spine and the body. A typical private session at the Whole Body Pilates consists of using both equipment and mat work exercises that are best suited and needed for the particular client

What is the benefit of using Pilates equipment?
Pilates on equipment offers a greater variety of movements, and through the use of springs it is possible to alter the level of resistence to either challenge or support the client.
What do I need?
Nothing - Whole Body Pilates provide all the equipment you will need.

What do I wear?
Something comfortable that you can easily move in but please avoid loose clothing - this does not assist Whole Body Pilates when assessing alignments of the body or identifying the effectiveness of exercises. Pilates is undertaken in bare feet however, if you have been prescribed prosthetic insoles these should be used at all classes.

How long is a class?
A group mat work session lasts for one hour and Studio classes last 1 hour 15 minutes.

What will Pilates give me?
Pilates retrains the mind and body to work efficiently without tension, resulting in improved stamina and co-ordination. The body comes into perfect balance and alignment, with the result that existing pain is reduced, the immune system is stimulated and the level of general health is very often increased as the internal organs sit and function correctly. It can help improve sleep patterns, tension in the neck and shoulders and relieve stress.

What if I have an injury?
Whole Body Pilates is experienced and equipped to assess injury and tailor a specific programme to assist recovery. Pilates is often recommended by Physiotherapists, Doctors, Consultants, Health Practitioners and Chiropractors for rehabilitation from injury or general well being.

What are inner core muscles?
The inner core muscles are the connection to the diaphragm, the transverse Abdominus, the Multifidus and the Pelvic Floor.

What is core stability?
Core stability is the ability to control the position and movement of the central portion of the body. Core stability Pilates training targets the muscles deep in the abdomen which connect to the spine, pelvis and shoulders, which assist in the maintenance of good posture and provide the foundation for all arm and leg movement. Insufficient core stability can result in lower back pain, poor posture and lethargy.


How can Pilates help my posture?
Poor posture indicates muscle imbalances, often as a result of lifestyle or existing injuries. Pilates looks at the body as a whole and uses corrective exercises to target these imbalances.

How can Pilates improve my fitness?
Pilates increases fitness by ensuring that all muscle systems are trained to respond well and work in a balanced way. Clients will then have improved muscle strength and length and be able to improve the efficiency of the way their body functions.

When can I expect to see results?
Joseph Pilates once said 'In ten sessions you will feel the difference, in 20 sessions you will see the difference and in 30 sessions you will have a new body'. All clients at Whole Body Pilates are able to understand how Pilates can make a difference after their first session and this continues to grow during their subsequent sessions.

Will there be 'homework'?
Not if you don't want there to be but repetition of the exercises is always good - some people enjoy having a set of exercises to go away and practice, but most people simply come to relax and have some 'me time'.

If you have any questions at all which we have not covered please do not hesitate to contact us for further information and discuss how Whole Body Pilates can help you.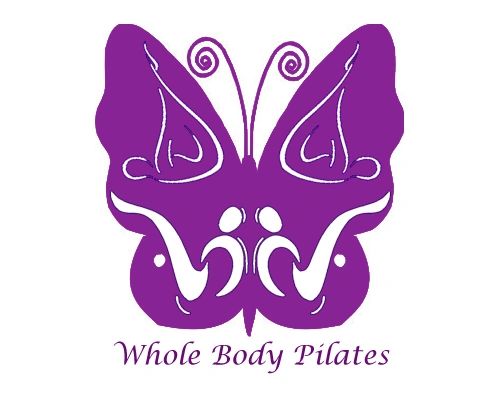 What our clients say ........

"Whole Body Pilates has been invaluable to assist with my back problems. I always find the sessions to be informative, friendly and supportive and can highly recommend to anyone who has ongoing health issues that can be eased by Pilates or for people who just want to improve fitness and well-being. The facilities offered at Whole Body Pilates Studio are excellent and Yvonne is simply brilliant."

Sarah Hopkinson, Wakefield
What our clients say ........

"Whole Body Pilates has been invaluable to assist with my back problems. I always find the sessions to be informative, friendly and supportive and can highly recommend to anyone who has ongoing health issues that can be eased by Pilates or for people who just want to improve fitness and well-being. The facilities offered in the Whole Body Pilates Studio are excellent and Yvonne is simply brilliant."

Sarah Hopkinson, Wakefield